The Biggest Brands in the Gaming Industry: Revenues in the Billions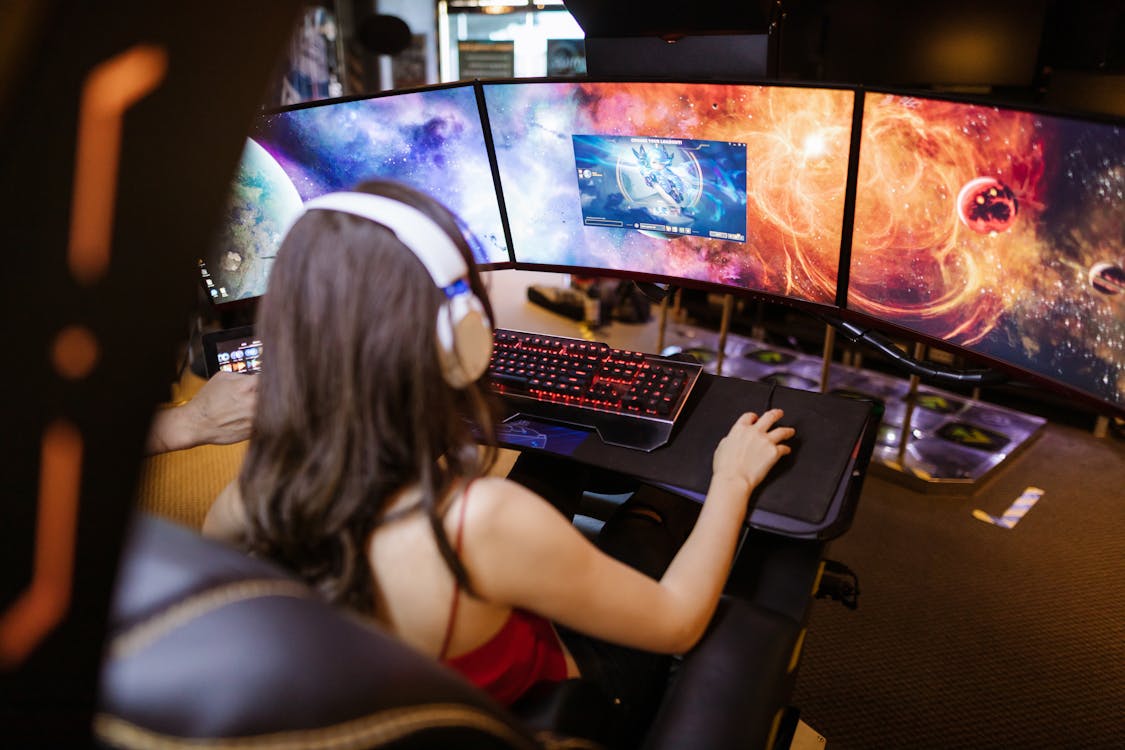 It would be interesting to see how the year 2022 turns out for the gaming industry since it's the first year since 2019 where not even a single lockdown was observed on account of covid. Then again, if the year 2021 is any indication, it will be another great year for most brands connected to the industry. As for now, these are the biggest brands in gaming today, ranked in accordance with their annual revenue generation.
Games: Tencent ($32.2 Billion)
If you are surprised to see Tencent as the world's biggest gaming revenue generator, then you will likely be surprised even more to know that they have been around since 1998. The thing is, Tencent is a conglomerate that fully or partly owns multiple successful game development companies from various parts of the globe. Three of the highest revenue generating game developers working under their umbrella are:
Epic Games (40% ownership): Fortnite series, Gears of War series (1 – 3), Unreal Tournament series, etc.
Riot Games (Fully Owned): League of Legends series, Valorant.
FromSoftware (16.25% ownership): Bloodborne, Dark Souls series, Sekiro: Shadows Die Twice, Elden Ring.
Games and Hardware: Sony ($18.2 Billion)
Sony's game revenues have suffered quite a bit, but that is to be expected. Despite having the hottest console on their hands, they are still unable to manufacture/supply/deliver enough PlayStation 5 consoles to meet global demands even after two years. According to reports, the following games managed to generate the most first-party revenue for the Japanese giant in 2021.
Marvel's Spider-Man: Miles Morales
MLB: The Show 21
Ghost of Tsushima
Ratchet & Clank: Rift Apart
Hardware: Intel ($20.5 Billion)
Intel's 12th Gen Alder Lake processors proved to be just as much of a success with gamers, as they did with professional users. Unlike the 11th Gen CPUs, which did not offer a marked improvement over the 10th Gen Comet Lake processors, their 12th Gen CPUs did offer a massive upgrade over the last two generations. They even went ahead of AMD after a long time.
Unlike Intel, AMD has a much bigger stake in the gaming industry. Since Intel does not manufacture dedicated graphics cards, but AMD manufactures both CPUs and GPUs, they generated more revenue from their gaming business alone than Intel. Although Intel's Alder Lake processors managed to outperform AMD's 5th Gen chips, it proved to be a massive boon for consumers and even AMD.
Note that the difference in performance between a Ryzen 9 Gaming Laptop and a similarly powered Intel Core i9 gaming laptop is negligible on paper and unnoticeable in real use. However, the Ryzen 9 5900X is significantly cheaper than Intel's Core i9 12900H. It's the better cost-to-performance ratio in gaming that allowed AMD to exceed its revenue expectations this year.
Games and Hardware: Microsoft ($12.9 Billion)
Microsoft did see success with their Xbox Series S and Series X consoles, but a lack of exclusive titles harmed their sales numbers. Nevertheless, it is difficult to keep Microsoft out of any year's revenue listing, irrespective of whether their first-party games manage to see any success or not. They own Windows, which is the biggest non-mobile gaming platform.
Elden Ring and LEGO Star Wars: The Skywalker Saga are two of the highest-selling games of 2022 so far. While both games were released on multiple platforms, it's the PC sales that boosted these two hits so high up on the list.