Investment group revives another vacant downtown building; Italian restaurant opens inside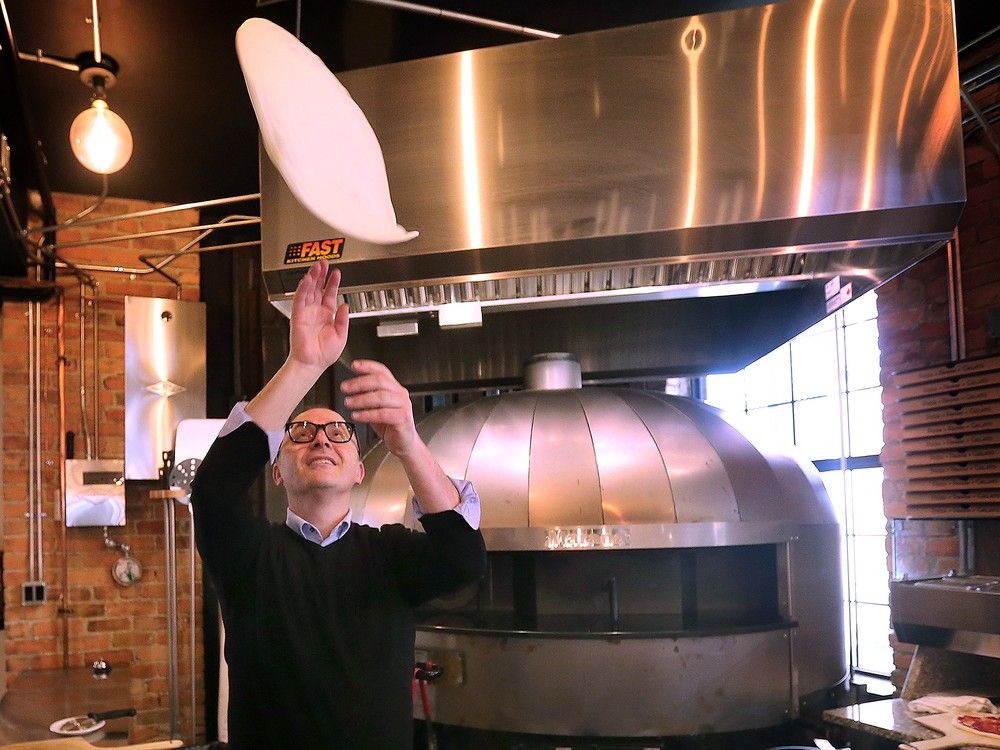 Article content
A group of local investors committed to injecting new life into downtown Windsor unveiled the fruits of their labour on Wednesday with the opening of a new restaurant in a revived historic building.
Article content
Oven 360 co-owner Remo Tortola cut the ribbon outside the business's latest Italian eatery — Cucina 360 — on Chatham Street West alongside the investors who injected millions into the former Ye Olde Steak House property's renovation.
Article content
Investor Brian Schwab said he remembers the booming downtown of the 1980s "nostalgically" and hopes to bring back "that level of enthusiasm and activity" with his group's ongoing efforts.
"It's the first thing people who are entering into Canada see and it's the last thing they see on the way out if they're using the tunnel," Schwab said. "You want to present your best first impression and the best last impression you can. Spending money downtown makes sense to us as business people but it should also make sense to the community."
Article content
The investment partnership involving Mid South Land Development Corp. and owners of Cypher Systems Group began its work on Chatham Street West in 2017 with the old Fish Market and Loop building that now houses Rocket Innovation Studio. It has since purchased and overhauled the former Beer Market, best known as Cadillac Jack's, and the former Chatham Street Grill building.
It takes a lot to be successful in the city of Windsor with pizza
"All of the buildings that we acquired were fundamentally abandoned. They were vacant — because of that situation, they're not terribly attractive to other investors," Schwab said.
"These buildings downtown have interesting architecture, they have some historical significance, so it made sense for us to continue to move down the block," Schwab said.
Article content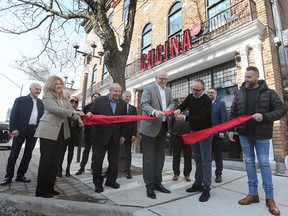 Cucina 360 will offer traditional Italian cuisine in a dine-in setting that can seat 95 people, a change from the fast-food-stile at Oven 360.
The restaurant is the first downtown for the company but is the 10th outlet the owners have opened since February 2018.
"It takes a lot to be successful in the city of Windsor with pizza. You need to be good at what you do, and they were on the pizza front," said Windsor Mayor Drew Dilkens, who attended the ribbon cutting along with five other councillors and several senior city staffers.
"I think we could agree, just looking around this room today, knowing what was here before, knowing the passion and the energy and the time and the resources that went into changing this space into something magnificent, is worthy of celebration."
Article content
The new restaurant is about a block from Phog Lounge and La Vern's Market, two businesses hit multiple times by property crime in the last few months alone. Both had windows smashed on several occasions, and La Vern's was broken into and stolen from twice in two weeks.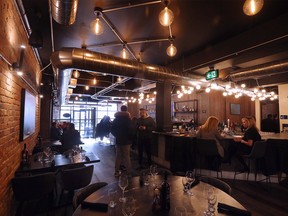 Those incidents and others prompted renewed calls for action on mental health, addiction, and poverty.
Schwab said he and his partners are "not terribly concerned" about property crime. They've added upgraded lighting and security cameras around the building, and blocked access to their neighbouring alley from the Paul Martin Building with a 12-foot high iron gate. The city allowed the group to close the alley and transform it into a patio.
"I've had discussions before about the issues downtown," he said. "I think there are obviously issues that we need to address, but I think property owners downtown can have a piece of that."
Article content
Dilkens said the perception that downtown is unsafe is "hard to battle, but we continue to battle it every day."
"We know that perception is reality for a lot of folks," the mayor said.
Dilkens called investors like Schwab and his partners "early adopters" who see opportunity downtown and "will help drive others to open their wallet at make investments as well because they want to play off the success this restaurant finds."
Oven 360 chain continues expansion with downtown outlet

Break-ins for butter tarts continue in downtown Windsor

Local group commits to injecting new life into pair of vacant downtown buildings
When asked about his campaign promise to advocate for a provincially-funded 24/7 mental health and addictions treatment facility downtown, Dilkens said the city is working with numerous local partners — Windsor police, area hospitals, and the Canadian Mental Health Association — on solutions. He also spoke with Ontario Minister of Health Sylvia Jones and Premier Doug Ford about the issue during their visit to Windsor last month.
"There are lots of conversations going on. Anything in health doesn't happen immediately. It's a bit of a ship that has to turn. But I believe all of the right people are talking. Everyone's identified the problem. The solution is that tough nut to crack but all of the right people are trying to find that solution and I believe we will get traction relatively soon."