Fertilizer controls may mean no 'business case' for feeding the world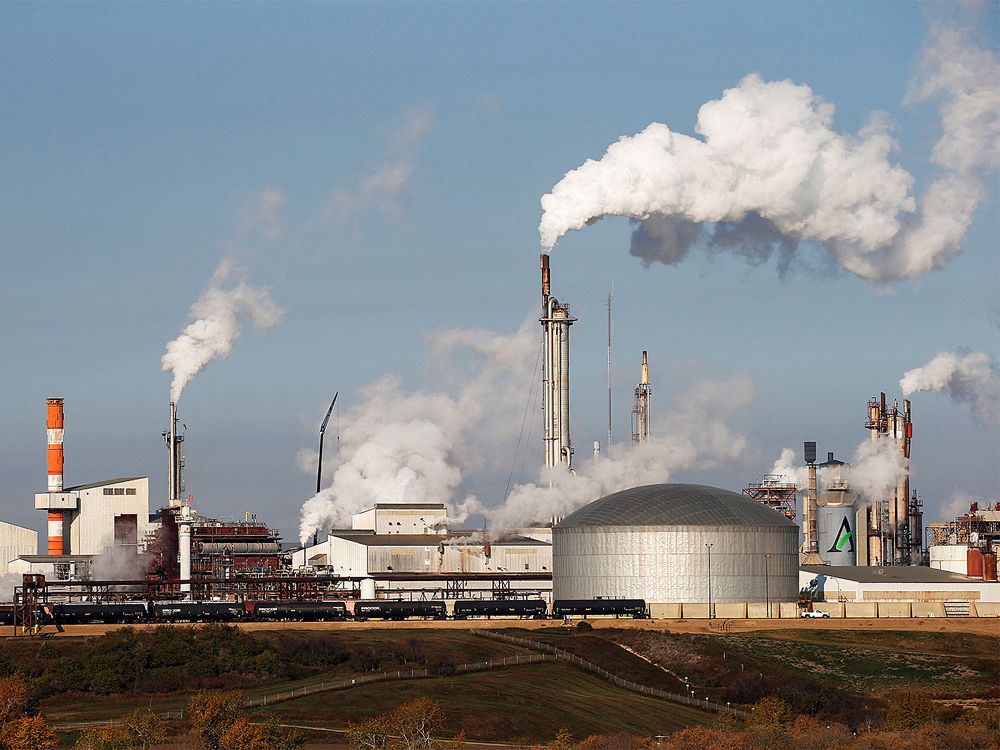 Reducing fertilizer use risks reducing both food production and farm incomes
Article content
By Robert Lyman
Article content
In December 2020 the Trudeau government announced it would be setting a country-wide target to reduce greenhouse gas (GHG) emissions arising from fertilizer application by 30 per cent below 2020 levels by 2030. Based on data for 2019, emissions from synthetic fertilizers used by farms accounted for about 13 million tonnes of CO2-equivalent per year, or 1.7 per cent of Canada's total emissions for that year. Cutting that amount by 30 per cent would thus reduce national emissions by 0.5 per cent. Under the government's "net-zero" climate policy, no source of emissions, however small, is free from measures to reduce and ultimately eliminate it.
Article content
Fertilizer is an essential input for the production of crops. Reducing its use risks reducing both food production and farm incomes. Canada's agribusiness organizations have therefore responded to the government's plans by expressing cautious misgivings. They have not dared question the rationale for such reductions overall but they have expressed concerns: the lack of a scientific basis for the 30 per cent target; the focus on an absolute reduction in emissions rather than a reduction in emissions intensity; and the adverse impact on food production and farm incomes. So far, the government says the target is voluntary but farmers worry that if it's not met, it will become mandatory. And as the government's objective is zero emissions from all sectors, farmers must wonder which requirements will be imposed after 2030.
Article content
The rationale for the target was made clear by Minister of Agriculture and Agri-food Canada Marie-Claude Bideau in 2021 comments to her European counterparts. She described Canada's measures as "very closely aligned" with the fertilizer reduction target in the European Union's Farm to Fork strategy — as part of which the Dutch government has committed to reduce nitrogen emissions from fertilizer use by 59 per cent via a 7.5-billion euro farm buyout scheme.
Farmers who object to Canada's target emphasize that conditions here are unique. For many years, groups like Fertilizer Canada have promoted a "4R Nutrient Stewardship" program that calls on farmers to apply fertilizers at the "right source, right rate, right time and right place." Farmers argue Canadian practice is already the "gold standard" when it comes to sustainability. The efficiency of nitrogen use, a measure of how well crops utilize nutrient inputs, currently sits at 72 per cent in Canada, compared to 62 per cent in Europe.
Article content
Farmers ask why the government doesn't think they already have incentives to use fertilizers efficiently, given the doubling of their price over the last two years. They also find fault with 2020 as a baseline: it ignores progress made from large investments in soil health and fertilizer efficiency that have helped increase crop production by 70 per cent since 2006.
The consulting firm MNP LLP prepared a study on behalf of Fertilizer Canada of the potential loss to farmers if the fertilizer target were met by reducing crop yields. The total value of lost production of canola, corn and spring wheat from 2023 to 2030 would be $40.5 billion. Assuming all remaining production were sold in Canada, by 2030 Canadian exports of canola would decline from more than 10 million tonnes today to just 750,000 tonnes, while annual spring wheat exports would fall by 4.2 million tonnes and corn production by 6.2 million tonnes. Another study commissioned by Fertilizer Canada concluded that farmers could reduce nitrogen oxide emission levels by 14 per cent with "aggressive but realistic" adoption rates of 4R management practices. To reach a 30 per cent reduction, though, would require an expenditure of $4.6 billion over ten years, an investment farmers probably would not make voluntarily.
Article content
The hit song Gordon Lightfoot could not write today 

I had a dream — Lower taxes and efficient government

William Watson: Too late to switch in Anne for Charles? 
Measures that could reduce Canada's ability to supply food to the rest of the world could hardly come at a worse time. Canada is the planet's largest producer and exporter of canola and its fourth largest exporter of wheat. According to the World Food Program (WFP), by mid-2022 345 million people worldwide were "food insecure" (defined as "lacking reliable access to a sufficient quantity of affordable, nutritious food") while more than 900,000 were fighting to survive in famine-like conditions. This is the direct result of conflicts like that in Ukraine, post-pandemic disruptions to supply chains and, in some regions, droughts.
The prime minister once declared there is no "business case" to facilitate the construction of infrastructure that would allow Canadian natural gas to be exported to meet Europe's needs. What a sad irony it would be if policies intended to solve an alleged future climate problem would reduce the "business case" for Canada's continuing effort to help feed the world.
Robert Lyman is a retired energy economist.